January Results | February Results | March Results | April Results

The first race of the 38th Annual Schooner Wharf Wrecker's Cup Race Series was held Sunday, January 23rd. It was a fast and breezy beam reach race with an easterly wind diminishing from 18 knots at race start to 16 knots. Sea waters were choppy with 4-6 footers with multi color hues of blue and green under sunny skies. All sailors are welcome to join the fleet & fun! For more info call 305-292-9520.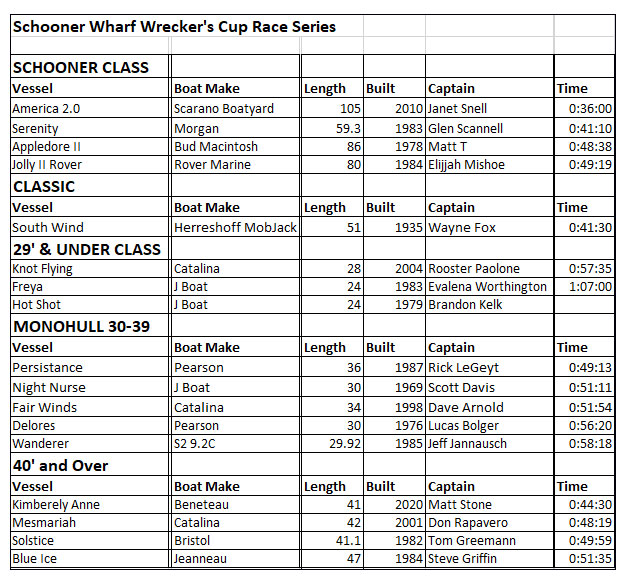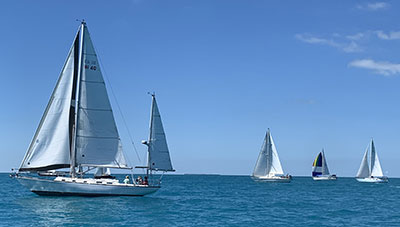 The second race of the popular Schooner Wharf Bar Wrecker's Cup Race was held on Sunday, February 26th under sunny cerulean skies and over the azure and indigo seas surrounding our island. Adding to the fun were the occasional sightings of frolicking sea turtles, dolphins and other aquatic life.

Light diminishing and shifting winds made for a challenging (if slow) show of seamanship for the fleet of tenacious sailors. Race start in the Key West Harbor was approximately 7 knots out of the ESE against the current with a slack tide.

On the way to Sand Key and the finish line, winds were shifting and downloading to 4 knots with variable winds. In the fun tradition of Schooner Wharf's iconic regatta, the finish line was brought to the racers!

For your own good time sea race adventure come join the fleet March 26th and April 30th. More info available at SchoonerWharf.com or call 305-292-9520.

Fair Winds, Following Seas and Full Holds!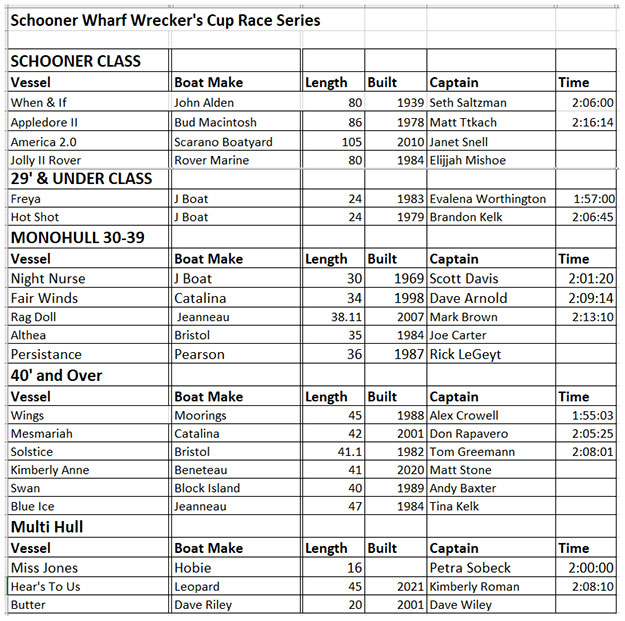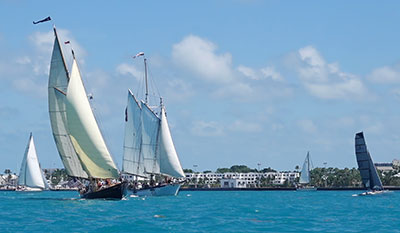 The third race of the original Schooner Wharf Wrecker's Race was held on Sunday, March 26th under brilliantly blue skies, on jade green and blue green waters.

There was a southeast wind blowing 14-16 with 2-3 foot rolling seas. The race start had a Key West incoming tide changing to a Sand Key outgoing tide at the race halfway marker. It was a great day for a seafaring adventure with dolphins dancing off the bows of participating vessels.

Local and visiting yachtsman are welcome to join the last race of the local series on April 30th.

Results coming soon!