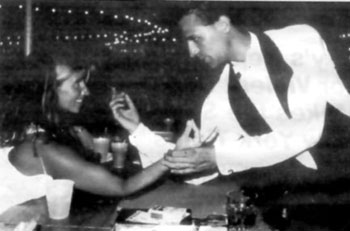 Frank Everhart Jr. is the has been the in house magician at the Schooner Wharf Bar for 16 years. Frank inherited his magical abilities from his father, Frank Everhart Sr. Frank the elder pioneered the concept of the "Magic Bar" a the famous Ivanhoe Restaurant and Lounge in Chicago in the 40's. He was the magician on "The Bozo Show" on WGN Chicago for 10 years. Frank is here performing his unique up close and personal magic 5 nights a week, so come let him amaze you with his talent Wednesday through Sunday starting at 9:00 pm.

MICHAEL McCLOUD & FRIENDS
Fridays-Sundays, Noon-5:00 p.m.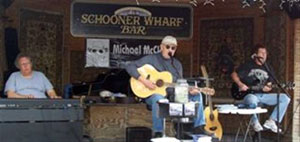 Stalwart Key West troubadour Michael McCloud kicks off afternoons with humorous repartée and original songs that exemplify life at this tropical latitude. Michael is backed by seasoned instrumentalists Captain Carl on guitar, and Professor Pete at the piano.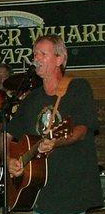 Local entertainer, Gary Hempsey, brings his musical talents to the Schooner Wharf Bar. Gary performs his renditions true to the original, but he interjects just enough of his unique energy and style so that you never forget that you are listening to a live performance. Hempsey is also an accomplished songwriter, he produced Charter Boat Chum Wars and the song was used as a musical piece in a segment of "Fishing in the Keys." Moreover, Gary enjoys playing in the keys and exchanging jokes with the bar patrons.

Appearing at Schooner Wharf Bar
COOL DUO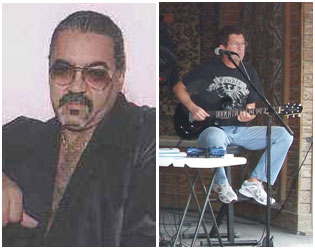 Schooner Wharf welcomes back "Cool Duo", featuring the throaty vocals of Samson Ramos, lead singer of Cool Breeze, and well-known local guitarist extraordinaire Carl Peachey.
Both mainstays in the Keys' music scene, they form a not-to-be-missed, talented guitar combo. Their wide range of funk, blues, reggae, soft rock, country, and jazz makes for a super cool night!

A Not-to-be-Missed Performance
At Schooner Wharf Bar!
THE DOERFELS
Friday, January 9th – 7:00 p.m. - Midnight
Saturday, January 10th – 8:00 p.m. - Midnight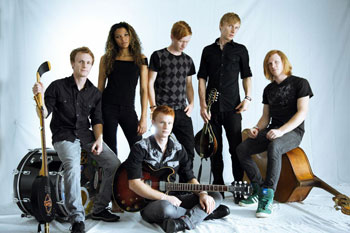 Growing up in a musical family these five brothers were playing instruments from the time they could walk. Although they started out playing bluegrass they have branched out into other genres, blending contemporary and classic rock, country, pop and alternative music. With a unique blend of acoustic and electric instruments their enthusiasm seems to just draw you in and make you feel a part of the music itself.

Often joined on stage by sisters Nina and Naomi Newton, as well as younger members of both families, these lively kids keep audiences entertained as their wide variety of talent is showcased throughout the evening. Music fans of all ages enjoy their fun filled shows. Their one-of-a-kind dynamic energy is something you won't want to miss.



Well-known local musicians George Victory and Marty Stonely have gotten together to bring you some of the best world beats from Africa and the Caribbean.

George, on steel pan and guitar, is originally from Trinidad and has opened for Paul Simon and The Commodores; had 2 gold albums, played for the King of Morocco and at the Copa Cabana, and more. Joining him is Marty Stonely – a Keys mainstay musician -- on flute, sax and vocals.

Make sure to bring your dancing shoes for their great Reggae and island sounds. It's a guarantee you won't be able to stay in your seats for this rhythmic musical vibration!


Schooner Wharf Bar welcomes back some favorite old friends with a few new tunes, as The Raven Cooper Band takes center stage Friday, June 7th from 7 p.m. till midnight.

Raven is a talented guitar player and singer, who lights up the stage with her wide range of vocal styles. Her diverse singing ability rivals an earthy Janis Joplin, orchestral Julie Andrews and Bluesy Billy Holliday and (yes!) the low growl of Johnny Cash.

Backed by some of Key West's favorite musicians, the show is an eclectic mix of jazz, country, blues, and more - with something for everyone.

PAUL COTTON BAND
Featuring Paul Cotton from POCO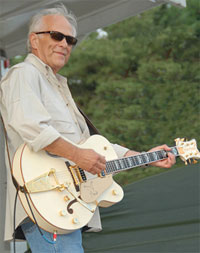 Paul Cotton and his band are back at this weekend for two great shows!

As main songwriter, lead vocalist and lead guitarist for the country-rock band Poco, Cotton's 45-year career has yielded countless albums and acclaim, and his staying power is endless. Born in the Deep South and raised on the south side of Chicago, the soulful influences of his roots can still be heard in his songs.

Backed by local musicians Russ Scavelli, Joel Nelson, Greg Shanle, and Din Allen, Paul performs classic favorites like Poco's "Heart of the Night" and "Crazy Love" a few Buffalo Springfield and Illinois Speed Press hits, and some awesome new originals.

This rockin' show will be a hit for all generations!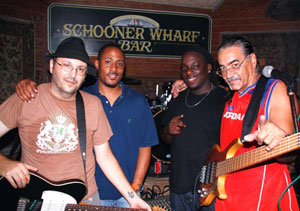 The talent of Cool Breeze ventures from Motown to current rock favorites to Detroit funk to rhythmic island music. Band members have shared the stage with KC & the Sunshine Band, Clarence Clemons, and Darius Rucker of Hootie and the Blowfish.

One of the premier entertainment bands in the Southeastern US, this Cool Breeze coming through will surely make you move, so don't forget your boogie shoes!

Appearing at Schooner Wharf Bar
RAVEN COOPER & BUBBA "LOWNOTES"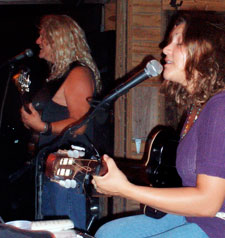 Raven Cooper is a favorite local musician – a talented guitar player and singer with a wide range of vocal styles. Her diverse singing ability rivals an earthy Janis Joplin, orchestral Julie Andrews and bluesy Billy Holiday.

She sings in 5 languages and together with Bubba "Lownotes" on base, they perform an eclectic mix of jazz, country, and blues – something for everyone!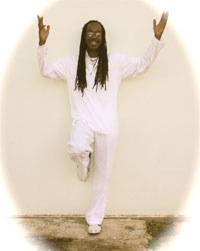 George Victory, together with some friends and well-known local musicians, will put on a show featuring a variety of Caribbean-inspired world beats.

This five-piece band is fronted by 2 time gold album artist and internationally known guitarist and vocalist George Victory. Hailing from Trinidad, George has opened for The Commodores and Paul Simeon, played for the King of Morocco, at the Copa Cabana, and more. Joining him are Robert Distaci on keyboards and vocals, Ryan Roberts on bass and vocals, Marty Stonely on sax, flute & vocals, and backed by Ray Spence's drum beat.

This band gets everybody up and on the dance floor, playing everything from Reggae, Funk, Soca, and Classic Soul to 60's and 70's R&B.

It's a guarantee you won't be able to stay in your seats for this soul shakin', dance makin' musical vibration!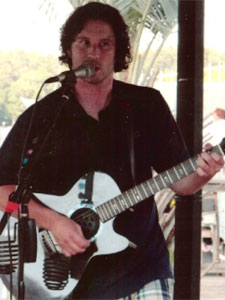 Solo acoustic guitarist Tim Hollohan is bringing his wide range of music to Schooner Wharf. From the '60s to modern tunes, from rock to country, to great sing-along songs, he has something for everyone, and is quickly becoming a much-loved fixture here.

Originally from South Carolina, he got his roots playing mandolin in an upbeat gospel bluegrass band and his later band played the southeast for five years. Although his style has changed, his love for performing is still evident.

Come out and hear Tim's happy, upbeat, toe-tapping songs that make everyone want to raise a glass and dance!

This Weekend at Schooner Wharf Bar…
OYSTER JOHNNY & A200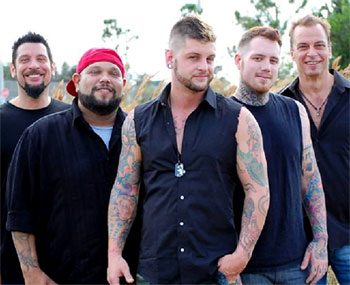 A Southwest Florida favorite returns to Schooner Wharf this weekend! This good-time party band that plays all your favorites from the '70s 'til now with amazing vocal harmonies along with driving guitar and drum rhythms. These five guys create a sound and energy that gets everyone on the dance floor.

If you've ever seen one of their shows, you know what you're in for. Come out and join the fun at Schooner Wharf Bar.

"When A200 is in town, every other nightclub but us may as well shut down."
-- Billy Martin-Flounders, Pensacola & McGuire's Irish Pub, Destin

"A200 holds the all time club record for sales in one night over all local and national acts. This is really saying a lot, considering the club provides live music at least five nights per week."
-- Diane Lawer, The Buddha Bar, Ft. Myers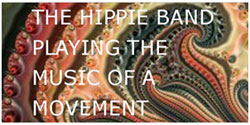 The Hippie Band plays the music of a movement. Gary Hempsey, along with Pete Jarvis, Russ Scavelli, Tom Conga, and Greg Shandly are all well-known local musicians who have their roots in the old Woodstock type of music.

They jam to it all -- Grateful Dead, The Beatles, Crosby, Stills and Nash -- when these guys get together they free flow and let it all just happen, unscripted.

Catch their psychedelic light show, videos and a great vibe. Whenever they get together the excitement shows, so don't miss the Hippie Band.

Back By Popular Demand at Schooner Wharf
SOUTHERN DRAWL BAND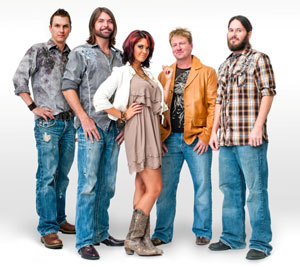 Southern Drawl Band is a melting pot of sound and attitude. Playing country, southern rock, trop rock/ reggae, bluegrass, and Americana, they attract listeners everywhere. Bringing their own brand of music and high energy performances, Southern Drawl makes every audience member feel like a part of the show.

They started less than two years as a duo in Knoxville, but now the five-piece group has become one of the Southeast premiere bands, leaving fans and club owners asking "where did these guys come from?" Come and see, y'all!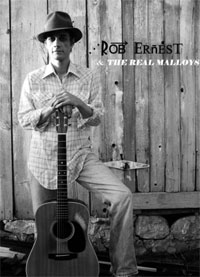 Rob Ernest, Steve Gibson, and Stephen LaPierre are The Real Malloys -- accept no substitutes. These notorious musicians hail from parts unknown, but have been spotted at locations around South Florida.

Equal parts Appalachian shindig, Nashville honky-tonk, and Texas grit, their show is a must-see for those longing for the days of dance halls, reckless romance, and traveling medicine shows.

It's all with a twist you won't want to miss!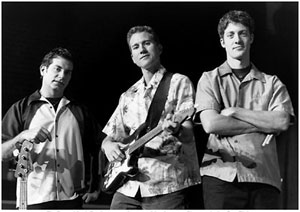 "Surf Whammy God" Danny Morris & his electrifying band are back at Schooner Wharf Bar.

Notorious for his eclectic songwriting and awe-inspiring guitar performance, Danny has been compared to such greats as Stevie Ray Vaughn and Duane Eddy. He is one of the few guitarists who synthesizes surf and blues with versatility and imagination.

Danny Morris has performed with national acts such as John Lee Hooker, Jerry Lee Lewis, B.B. King, Ben E. King, Mick Fleetwood, and others.

Making a Much-Awaited Return Appearance at Schooner Wharf Bar!
HOMEMADE WINE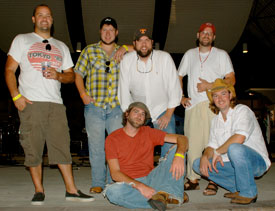 One of the hottest up-and-coming bands is back at Schooner Wharf and will have you leaning back and sipping a margarita in no time! They're trop-rock, country, and southern acoustic rock rolled into one. Although they're heavy into the Jimmy Buffett style, they've also branched out and created their own genre that's quickly becoming widely known and loved.

This 6-piece energetic band based in Knoxville, has taken top honors in Beach Front Radio's Best of 2010 poll by taking #1 New Band, #1 CD, #1 Song with their original "Her Kiss," and #1 New Male Vocalist, Ryan Sheley.

Come out and see why they're rising fast!

Returning to Schooner Wharf…
NICOLE HART BAND
"Imagine...a beautiful blonde with a gospel voice and all the moves of Tina Turner. Get the picture?" -- The Working Musician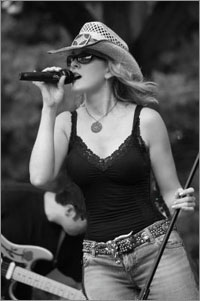 Nicole Hart is bringing her sensual, smoky and smooth voice to the Schooner Wharf stage for two very special performances. Classically trained in her home town of Atlanta, her timeless, powerful, gritty, intoxicating, singing is beautifully soul-sweet.

Nicole's put her own mark on the Blues, R&B and Soul, which has earned her performances with Chuck Berry, Bo Diddley, Billy Joel, and Harry Belafonte; she also toured as the first white Shirelle.

Nicole recorded live in Washington, D.C. at the studios of Sirius/XM Satellite Radio and those recordings, as well as her CD, "Treasure" and her current release, "Split Second" (Blues Leaf Records) are in constant rotation.

Sam "The Bluzman" Taylor said about Nicole, "Been a long time since I heard a voice like yours.... You got the magic." Come out for an unforgettable night and let her magic cast a spell on you!

"Entrain zips along like a lively summit conference between the Dave Matthews Band and Little Feat." – The Boston Globe

"...merges funk, rock, reggae, and World Beat rhythm into a sweaty good time." – The Boston Herald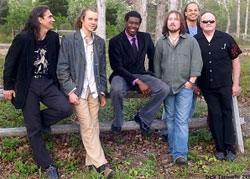 Epic in sound and kaleidoscope in vision, the eclectic 6-piece Entrain has thrilled critics and fans here and internationally. Their World Beat concept is based around the drums plus infectious rhythms generated by a sax, keyboards, trombone, bass, and guitar. This tour-de-force of percussive rock music literally overwhelms as they incorporate a worldwide litany of influences into a freight train of sound!*

They've been praised as "deliriously upbeat" and for their ability to shift endlessly between styles – from rock, blues, calypso and ska, to zydeco, jazz and funk – often with the same song and with a groove so intense that listeners have to dance. Since the band formed in 1993, they've jammed with the likes of James Taylor, Grateful Dead alum Bob Weir, legend Bo Diddley, Chuck Berry, Blood, Sweat and Tears, and saxophonist Bill Clinton.

Come out and see why this band from Martha's Vineyard has sold out shows everywhere and jam with happy, booty-shakin' grooves.**


*Homegrown Music Network **Friday Morning Quarterback trade magazine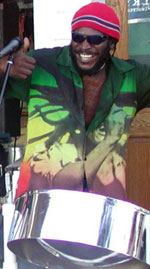 Toko Irie's blend of upbeat Island Reggae and Calypso generates an easy tropical feel. Renowned for his unique 3-stick method of playing the steel drums, his boundless charisma transports audiences to Caribbean balmy breezes and -- Ya Mon -- everyone has a fun time.

Toko brings Key West the Irie sounds of Bob Marley and Paul Simon, as well. Originally from Grenada, Toko's been a local favorite for more than 10 years, and his rhythmic style will surely cast a spell on visitors, too.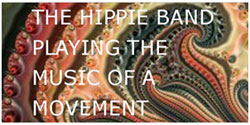 The Hippie Band plays the music of a movement. Gary Hempsey, along with Pete Jarvis, Russ Scavelli, Tom Conga, and Greg Shandly are all well-known local musicians who have their roots in the old Woodstock type of music.

They jam to it all -- Grateful Dead, The Beatles, Crosby, Stills and Nash -- when these guys get together they free flow and let it all just happen, unscripted.

Catch their psychedelic light show, videos and a great vibe. Whenever they get together the excitement shows, so don't miss the Hippie Band.

BISCUIT MILLER AND THE MIX
BRING A SMILE TO YOUR BLUES!
"Bounding energy & funk….loaded with charisma" – Southwest Blues Magazine

"One of the most fun nights I've ever had was seeing Biscuit & the Mix at B.L.U.E.S. in Chicago. Not only is "Biscuit" a great bass player, he's also a great—and gregarious—band leader." – Bonnie "Queen B" Stebbins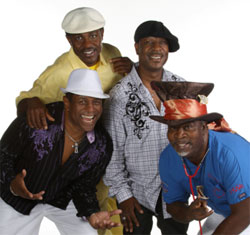 Biscuit Miller, one of the funkiest bass players around, is on the loose again and getting' down on the Schooner Wharf stage for 2 electric nights. He's joined by Doctor Love, Big Al Grobic, and Buzz Anderson to make a great "Mix" of high energy and charisma.

Biscuit's magnetic, funky, high tempo style won him the BMA 2012 Bass Player of the Year. He co-wrote "Testify" from the album "Live," which reached Billboard's #1 album on the blues charts. Biscuit has played with legends like Muddy Waters and Ike and Tina Turner. He's also well known for playing behind Chicago's legendary Lonnie Brooks.

What's better than a bowlful of soulful, funky blues stew? A pipin' hot Biscuit, of course! Come out and see why he says, "We're going to make it a party every time we play, so come check us out!" Let's get the party started!

SWINGIN' HARPOON BLUES BAND
Featuring Jamie Eubanks

"A big sound and a memorable stage presence highlighted by a wailing harmonica...."
- Steve Centanni, music editor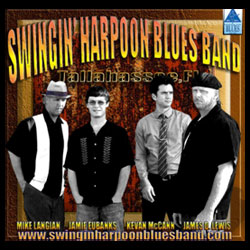 Take the big sound of a jazzy swing big band and arrange blues harp into the mix with and you have Swingin' Harpoon Blues Band. In from North Florida, they're power guitar & harmonica driven blues at their best!

This four-piece band's sizzlin' songs are raw swingin' Detroit blues with a mix of jump and swing. Led by Mike Lanigan (AKA "Salty"), who's been blowin' the harp since 14, the band also features Jamie Eubanks' ripping, high powered hot licks.

Salty's performed with the late Eddie Kirkland, Spyro Gyra, Atlantic Rhythm Section among many other artists.

Their excellent mix of originals and covers of blues classics with a healthy dose of jump and swing will blow you away!*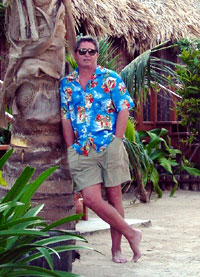 Although Jim Morris' musical style is reminiscent of Jimmy Buffett and Jerry Jeff Walker, he has a knack for defying categorization. He and the eight-piece Big Bamboo Band mix a whimsical island sound with a splash of Texas to produce a sound that is uniquely Gulf and Western – "An eclectic blend of tropical rock, jazz, country, and folk that maintains an amazing continuity."

Morris is an articulate singer/songwriter with a devotion to storytelling. Whether it is a thoughtful ballad about doomed love or an anthem to a night of drunken revelry, the listener can always count on well-crafted songs with carefully drawn characters, clever lyrics, and satirical charm.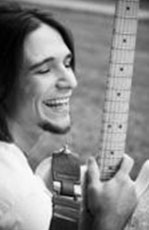 "Late nights, old guitars, and rowdy crowds are [the] same elements that put Josh Garrett well on his way to becoming a driving force in the world of blues music."
– Music Taster's Choice

"Josh Garrett is a young triple threat blues man…unique Cajun flavor guitar work, soulful vocals, and a killer band." – Jimmy Hall
The four-piece Josh Garrett Band makes their Key West debut this weekend. Growing up in Louisiana, Josh was exposed to Cajun, Zydeco, and Blues music and has been featured on The House of Blues.

Josh has become known for his soulful vocals, emotional guitar work, and that "flavor" that only comes from those with Louisiana in their blood.

Come and out see "an amazing musician…an excellent performer." *
*Today.com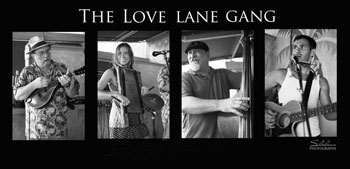 Making their Key West Debut at Schooner Wharf The Love Lane Gang. This versatile group plays music that spans generations, as well as embodies them. The emphasis is on swing: classics from the 1920s-1940s, done in a refreshing new style that incorporates the Hot Club approach with island flourishes.

Dust Bowl ballads, jug band stomps, old school country from Hank Williams and Johnny Cash, rockabilly and surf music classics and little-known gems, and tunes from Sixties stars like The Beatles and The Kinks, all fit in alongside original songs that sound like they could have come from any of those eras.

Offbeat instrumentation like mandolin, accordion, ukulele, washboard, and a kazoo horn section add to familiar guitar, bass, and harmonica, creating a broad musical palette which they use to color their performances.

But you needn't pay too much mind to all that serious musical analysis - it's all just plain fun! Come on down to see and hear what it's all about!

Photo Credit SheelMan Photography

"Mike Quick is part of the new breed! His music knows no boundaries! His blues rockin' soul is without parallel." -- Popa Chubby

"Play what you feel. Sing what you believe. Perform each show like it's your last."-- Mike Quick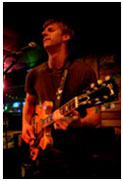 Soul blues is alive and well in 2012. In from central Florida, the four-piece Mike Quick Band makes raw soul music that you can feel down to your bones. "I love Muddy, Howlin' Wolf, Johnnie Taylor, and Otis," says Quick. "I take what I've learned from those guys and forge ahead in their spirit. But I got to be me!"

With his arsenal of guitars and a voice that sounds like he swallowed Ray Charles, Mike's got licks that'll make you jump and lyrics that'll make you think. His 20-year career started with the hot blues scene of New York's lower Hudson Valley, and includes thousands of gigs, four albums, and a long stint as house bandleader of the venerable Corner Stage Jazz & Blues Club in Middletown, New York.

Come out for a bluesy, soul-filled, rockin' night!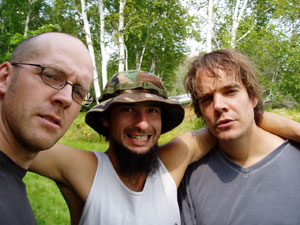 Fusing catchy originals with modern versions of traditional Celtic and Maritime folk, fiddle tunes, and fresh takes on rock and country favorites, Skraeling's sound is spirited and new.

The band features the soaring fiddle work of John Showman; Mike Rossiter provides powerful lead vocals and relentless rhythm guitar; Animal anchors the combo on drums with uncompromised attack on traditional Celtic rhythms.

One of Toronto's best-known and busiest professional bands, Skraeling is a talented and entertaining combo that keeps its audiences happy and drinking and guarantees a good time for all.

Appearing at Schooner Wharf Bar
THE CHRISTOPHER DEAN BAND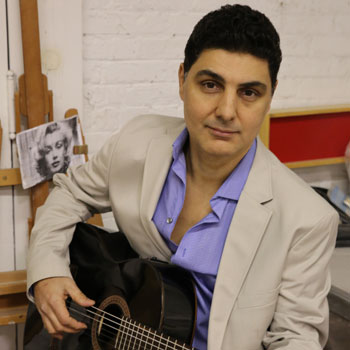 Dean's guitar styles range from Delta, Chicago and Texas blues to jazz, folk, country, rhythm & blues, and pop. Dean has toured worldwide and recorded two albums with internationally renowned Big Jack Johnson & the Oilers.

Bassist David Foti, who also was an Oiler, is the solid, ever present core of the rhythm section since the band's inception. Completing the trio is R&B/soul drummer Chip Dixon.

Christopher Dean always treats the crowd to Blues & Soul at their best!

HOWARD LIVINGSTON & MILE MARKER 24 BAND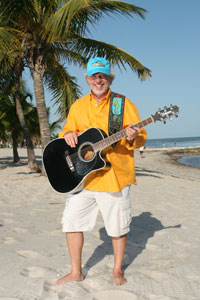 Meet me in the Keys on Saturday, June 8th, at Schooner Wharf Bar from 7 p.m. – Midnight for a special concert with the trop rock sound of the Florida Keys' own Howard Livingston and the MM24 Band.

The Coconut Castaways are hosting a fundraiser for KOA Care Camps, a non-profit charity that helps send kids with cancer, and their siblings, to summer camp.

As always, Howard and the gang will fire up the Vintage Johnson outboard motor margarita maker for unique umbrella drink-fueled fun. The custom blended margaritas will be auctioned off, with proceeds going to this worthwhile cause.

Come on down to Schooner Wharf Bar and rock to Howard's mix of original music and party standards we all know and love. This group a must see so come party island style with friends from all across the country!


Making their Schooner Wharf debut this weekend...
The Color J Band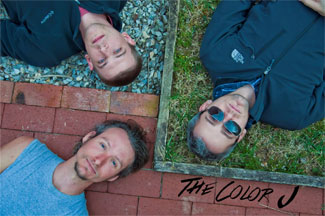 Brothers Jamiel & Janiah Allen (co-founders of ALLiENS) alongside with John Hill (co-founder of The Material Project) come together to create a band based on originality and creative expression. This funky group uses their vocal harmonies and musicianship as a linchpin to their composition. Steamy tracks infused with cross-cultural blends of rock, funk, and hip hop cultivate an undeniably danceable vibe.

Get a jump start on your Conch Republic Independence celebration while enjoying some great music as we welcome The Color J to the Schooner Wharf Bar!



Appearing at the Schooner Wharf
JOEY GILMORE BAND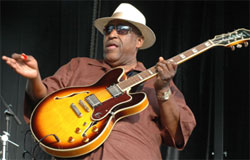 Blues fans are in for a great treat this weekend, as legend Joey Gilmore and his band take our stage for two soulful nights. Called "Florida's finest bluesman"*, Joey came to south Florida in the '60s and found his niche playing behind all the great soul, blues, and R&B stars.

His deep voice and string-bending style are reminiscent of Albert King and B.B. King – he's old school with tasteful guitar work that oozes the blues. And his song-writing prowess has earned him critical acclaim.

He's headlined countless festivals and won top honors at the distinguished 2006 International Blues Challenge in Memphis.

Come and let The Mayor of Bluesville, FL get your feets movin', your toes tappin' and your hips a-shakin'!

*Gary Anton, Bradfordville Blues Club


Spend an evening at Schooner Wharf Bar with…
Island Time Duo
Thursday, January 15th from 7:00 pm – 11:00 pm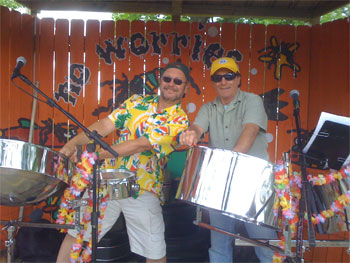 Long time Keys resident and one of the area's favorite steel drummers, Dave Herzog, is joined by his friend Chuck Fox on guitars and steel drums. This entertaining duo adds their sparkling vocals and tight harmonies to perform a vast repertoire of island hits, beach music, and oldies that will have you singing along and dancing the night away.




George Victory, a well-known local musician originally hailing from Trinidad, brings you some of the best world beats from Africa and the Caribbean.

George's guitar and vocals will have everybody up and on the dance floor by playing everything from Reggae, Funk, and Soca, to Classic Soul.

Make sure to bring your dancing shoes. It's a guarantee you won't be able to stay in your seat to enjoy the grooves of this one of a kind sound.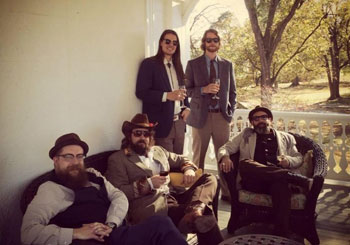 Rolling Nowhere will be making their Schooner Wharf debut. Born in the North Georgia hills and defying current genre classification, Rolling Nowhere has been described as a Psychedelic Junkyard Roots band with a sound that evolves with every show. Their sound combines Classic Country, Old Timey Folk, Blues Roots and Psychedelic Rock 'n Roll. The band has down home 3 part harmonies, a mutual love of songwriting, and a wide array of instrumentation including; the Canjo - a washboard percussion experiment, upright bass, telecaster guitar, drums, dobro, banjo, and mandolin.

YOUNG REBEL GOOMBAS
Saturday, November 2nd, 7:00 p.m. – midnight
Making their Schooner Wharf Debut!!
Hailing From Long Island, New York the Young Rebel Goombas are a lot more than just Trop Rock. Their individual varied backgrounds bring exciting new sounds to their wide variety of covers as well as their awesome original music.

With their unique line up including two percussionists, the rhythm is always fresh and full, capturing and keeping audiences entertained throughout the night. Come on down and check out this great new band!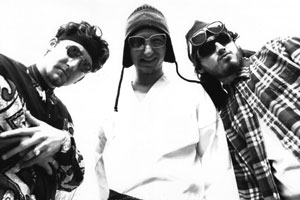 The Alliens are brothers Jamiel (keys) and Janiah (drums) alongside cousin Zeph (guitar), all three Key West-born, back this week to serve up their Latin-reggae-funk-infused Rock. Their secret is not to force these styles to mix, but to let them blend together to create a new rhythm they call World Groove.

Sons of the Survivors founders/brothers Woody and Din Allen, this trio takes the taste of the tropics and kicks it up a notch and a generation. Adding Uncle Marty and Papa Din to the mix will put a real kick into the holidays.

Come out and see why the critics have written that they are a "fun, entertaining and great live experience" and how "they keep the party alive!"
Rockin' Jake Band
Rockin' Jake will be playing at Schooner Wharf Bar
January 30th and 31st, 7pm-midnight.
Rockin' Jake has been hailed by many as one of the premier harmonica players in the country. His original sound is a hybrid of second line, swamp funk, blues and zydeco. Originally from the East Coast, the "blues bug" bit at an early age for Jake. He immersed himself in the thriving regional blues scene, before moving to New Orleans to work with several local blues mainstays. Jake has toured nationally with G. Love & Special Sauce, blues and pop legend Maria Muldaur as well as logging international miles with bluesman T.J, Wheeler.

In 1995 he formed the Rockin' Jake Band as an outlet for his original music and his unique swampy sounds and has released several CD's including one live CD recorded right here in Key West. He is a five-time winner of Off Beat Magazine's coveted Best of the Beat award for best harmonica player.

Jake is truly an extraordinary talent and his band pour out their souls in every performance with high energy and electricity which consistently brings the audience to their feet.


For more information, please call Schooner Wharf Bar at (305) 292-3302 or visit Schoonerwharf.com or Facebook.
Click here to see Band Bios from the past