Celebrating 23 Years of Close Up Magic at Schooner Wharf Bar on May 15th

On Wednesday, May 15th, Schooner Wharf's Magic Bar with Frank Everhart Jr. turns 23 (and it's Frank's birthday too!)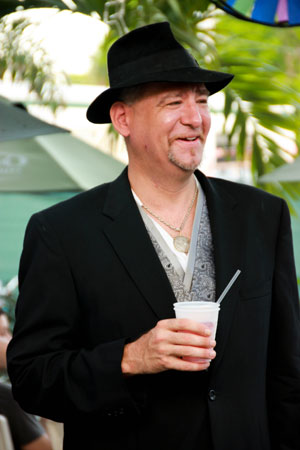 For those last 23 years Frank has been delighting audiences with his own unique special brand of magic.

There will be magic on stage, at the old Magic Bar as well as the new Magic Bar in our Sail Loft; as the bar grew, the Magic Bar grew too and it was time to add more room for the growing list of fans of magic that frequent our last little piece of Old Key West.

Frank Everhart, Jr., a second generation sleight of hand artist, inherited his trade from his father the legendary Frank Everhart, Sr., famous for such card tricks as Sam the Bellhop and the Red Hot Mama. Frank Sr. had the original Frank's Magic Bar for 21 years in at the famed Ivanhoe Theater in Chicago. Frank the younger is proud to carry on the family's unique brand of magic at Schooner Wharf nightly, Wednesday through Sunday.

Come down to Schooner Wharf for a night filled with magic and be dazzled this Wednesday, May 15th starting at 7:00 p.m. There will be all kinds of amazement for everyone to share. Come raise your glass to Frank's 22nd anniversary and birthday. See you at the show!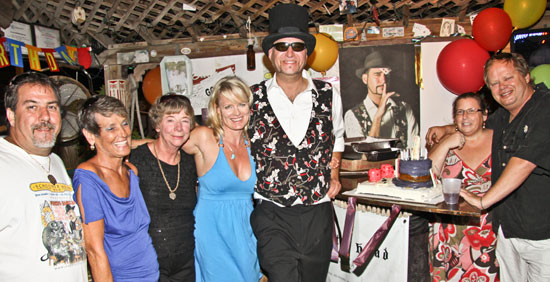 Wayne Kroeling, Ruth Cook, Lee Everhart, Evalena Worthington, Frank Everhart, Connie Smoot and Bill Hoebee celebrating 15th Anniversary and Birthday Party for Frank.